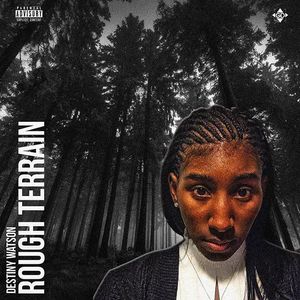 Artist: 
IAMDESTINYP has been around the best and is networking in the music industry to grow supporters and make noise. She wants to make people talk about what is going on today. Sauce Walka told her her hooks are on point and to work on the verses to gain super fans. She is learning to produce and is writing her next EP and first album. Both Sauce Walka & Edidon approve of the messages being putting out. Hip-hop neo soul... etc she is a writer... a poet.  
Destiny Watson is an upcoming rapper, songwriter, and singer who started off writing poetry. Her modeling career started her fan base and now it expands into the music industry. Born in Louisiana but raised in Florida, Destiny P Watson grew up with a mother who didn't want her to listen to the hardcore music of cash money millionaires plus more dirty south artists but loved Tupac and old school jams, and a father who was a fan all music and artists like 2Pac, Pink Floyd, Jazz artists from Lousiana plus he DJed. Her uncle is DJRo. Destiny has networked with many from the music and fashion industry and hopes to be noticed by Interscope, Dreamville, and/or TDE but she is an advocate for self-representation under her company. Destiny released her first EP June 9, 2017 to add more content with meaning into the music industry instead of the mumbles which she feared would take over hip hop. She writes all her music and works with a select few producers. One song has a feature with another female artist who will be known soon and Destiny wanted to have her voice included. 
 For merch check on Ebay:  https://ebay.us/hGraS7 (Hats)
Follow :  
If you would like to be featured, send us a message. 
Contact@souniqueent.com